Event
Saturday 16 February 2019
Stefano Bollani & Philharmonie Zuidnederland
---
Jazz Maastricht and the Theater aan het Vrijthof are joining forces with the Phiharmonie Zuidnederland to present an evening where jazz and classical meet like never before. Conductor Dmitri Liss and virtuoso Italian jazz pianist Stefano Bollani have curated a concert unlike anything else in this season. 
Bollani is one of the most successful pianists ever to come out of Italy. His collaborations with artists like Pat Metheny, Bill Frisell, Paolo Fresu, Chick Corea and Paul Motian have earned him global recognition. He's recorded more than 30 albums on numerous labels including ECM, Decca, Universal, and Verve, winning numerous awards and earning him an honorary doctorate from the Berklee College of Music.
In recent years he's been turning heads combining jazz and classical music in an orchestral setting, working with giants of the classical world like Ricardo Chailly, Sol Gabetta, the Concertgebouw Orchestra (Amsterdam and Zubin Mehta). An extroverted and engagingly free-spirited artist, witnessing Bollani live is a veritable tour-de-force – a musical torrent of improvisation and spontaneous humour, infused with warmth and humanity.

---
Programme
Philharmonie Zuid Nederland
Piano: Stefano Bollani
Dirigent: Dmitri Liss
Rossini                    ouverture La Gazza Ladra
Bollani                     Concerto Azzurro (Nederlandse première)
—
Prokofiev               delen uit Romeo en Julia
---
Tickets:
Star Rank – €41
1st Rank –  €36
2nd Rank – €31
3rd Rank – €21
 Under 31 – €10
---
In collaboration with the Theater aan het Vrijthof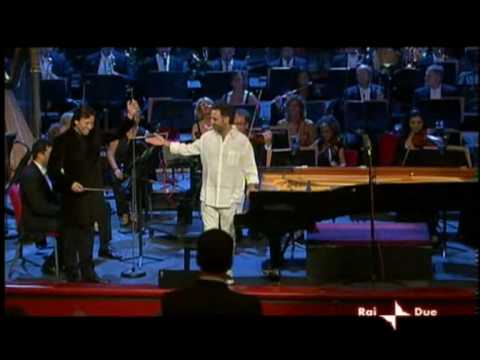 Laatste plaat
Que Bom (2018)
Links