Event
Sunday 6 October 2019
Songs of Freedom | Heerlen
---
75 years ago Limburg was liberated by the allied forces. We'll celebrate this historic event with the Metropole Orkest ft. four Limburgse special guests: Brigitte Heitzer, HAEVN, Frans Pollux and Blackbird during three unforgettable concerts in Maastricht, Venlo and Heerlen named Songs of Freedom.
At Songs of Freedom, you'll hear the songs representing freedom for teach the guest artists, in their very own interpretation and backed by the incredible Metropole Orkest. Songs from different generations, sometimes from Limburg, sometimes from across the world, but all sharing the same value: songs due to and about freedom!
HAEVN
A sold out Carré, Paradiso and Oosterpoort, almost 900.000 monthly Spotify listeners and a 3FM award. HAEVN took the Netherlands by storm with their unique sound which might be best described as firm pop music with a carefully crafted message. Together with the Metropole Orkest they'll play three songs from their own repertoire, including music from their 2018 debut album "Eyes Closed".

Brigitte Heitzer
When Brigitte won the 2007 television show "In Search of Evita", her career as a musical star took off like a rocket. Ever since she's been busy playing the lead in large musical productions such as Evita (2007,2018), Miss Saigon (2011) and played the role of Assepoester in Into the Woods (2017). For Songs of Freedom, she's about to team up with the Metropole and sing the songs of the great songwriters from times gone by. Think Jacques Brel, Toon Hermans, Ramses Shaffy or John Lennon.
Frans Pollux
Writer, musician, presenter, singer. Frans Pollux will never be easily captured in one word. The Venlo born might be best described as a born storyteller. With the Metropole, he'll tell the story of liberation in a musical shape like only he can!

Blackbird
The in Limburg rooted Merel Koman, better known as Blackbird, was raised to the sounds of John Denver, The Eagles and Phil Collins but didn't shy away from dancing to Vivaldi. With her debut single 'Wicked Song' (2017) she was awarded the prestigious title "Nieuwe Naam (New Name)" and instantly made her way to a seven-week stint in the Dutch Spotify charts. She already played at Pinkpop and numerous other festivals and will now share the stage with the legendary Metropole Orkest!
Historian Martin van der Weerden
It's not always easy seeing the intricacy of the liberation through the literal fog of war. We've called upon the help of historian Martin van der Weerden to take you on a historical journey through the liberation of Limburg. In a fascinating interview conducted by Frans Pollux, they will explore some of the key moments during the liberation and the role of music during these interesting times!

Songs of Freedom is a unique collaboration between Theater aan het Vrijthof, Jazz Maastricht, Parkstad Limburg Theaters, De Maaspoort Theater & Events and the Metropole Orkest and is made possible by Provincie Limburg as part of Limburg viert 75 jaar bevrijding.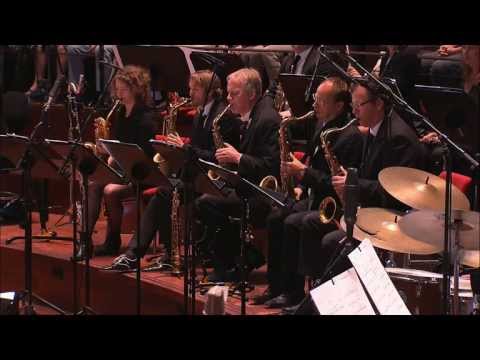 Links