Event
Tuesday 27 March 2018
Jazz At the Cinema – CrossCurrents Festival
---
This isn't your grandad's jazz festival. CrossCurrents dives deep into unexpected waters, mapping out our vision for the future of jazz. After a successful launch in 2017 with packed venues and much praise from the press, the festival is back, deconstructed and expanded to fill three days, spread out over 2 months, of improvisation fuelled shows.
---
The first night in the new, expanded version of CrossCurrents Festival is not for the faint of heart. Filled with dark imagery and pulsing beats, you will be jolted to the edge of your plush cinema seat, again and again, by the rock-infused sounds of Nordmann underscoring John Parker's classic 1950s noir "Dementia." Opening the show, The Arrangers Project will transport you across four different worlds, premiering four completely different soundtracks for Achim Beiler's experimental visual dream "Layer by Layer"
---
Dementia – Nordmann
A shabby hotel room. A young woman awakes from her nightmare and goes into the city. A night full of violence and madness follows in a place where the border between dreams and reality becomes unclear and we are given an intimate look into the psyche of a tormented soul.
Dementia, directed by John Parker in 1955, is an eerie and exceptionally bizarre film noir.
Nordmann's style is often described as dark, energetic and reminiscent of movie music, and the foreboding undertone of their sound matches perfectly with the mysterious atmosphere of this cult classic.
LINE-UP
Mattias De Craene – tenor saxophone, clarinet
Edmund Lauret – guitar
Dries Geusens – bass
Elias Devoldere – drums, percussion & keys
---
Layer By Layer – The Arrangers Project
An interdisciplinary art project, initiated by the Conservatorium Maastricht crosses borders between different art forms and countries.
Focussed on a short, 4-minute film by Aachen based filmmaker Achim Bieler: "Layer By Layer." Just as the film creates layers of meaning with different images placed on top of each other, four composers create layers of experiences with four drastically different scores, each creating a totally different version of the for the audience.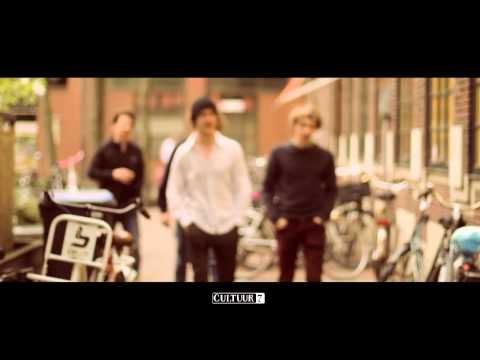 Denk aan
The Yellowjackets, Steve Coleman, The Bad Plus
Laatste plaat
The King
Links