Event
Saturday 19 May 2018
GoGo Penguin & Phronesis – CrossCurrents Festival
---
SCHEDULE
Doors- 19:30
Phronesis- 20:00
Pause- 21:15
GoGo Penguin- 21:45
End GoGo Penguin- 23:00  
Not your grandad's jazz festival
CrossCurrents dives deep into unexpected waters, mapping out our vision for the future of jazz. After a successful launch in 2017 with packed venues, and much praise from the press, the festival is back! Deconstructed and expanded, it will fill three days over 2 months with improvisation fuelled shows. This third and final night of CrossCurrents 2018 will feature sensational British electro-instrumental jazzers GoGo Penguin with work from their new album (released in February to rave reviews) and the unpredictable, ever-evolving, Anglo-Scandinavian super-trio Phronesis.
---
GoGo Penguin
Sensational, Manchester-based trio GoGo Penguin has become known for creating their self-titled "acoustic-electronica". Rooted in jazz, their sound is full of video game bleeps, glitchy breakbeats, hypnotic melodies and propelling bass lines.  They use elements of forward-thinking post-bop, simultaneously borrowing from indie rock and electronic dance music — all without the aid of any actual electronic instrumentation. The result is an intoxicating blend of influences from Aphex Twin to Brian Eno, Shostakovich to Philip Glass, and Massive Attack to Radiohead, they're no ordinary jazz trio!
GoGo Penguin's minimalist piano themes, propulsive bass lines and electronica-inspired drums first began turning heads in 2012 with their first album "Fanfares." In just a few years the jazz-schooled trio has made their mark with their distinct, genre-bending sound. Six years and two albums later, they've won fans across the globe, admiration from the press, headlined numerous festivals, won a Mercury Prize nomination and have been signed to the legendary Blue Note label.
Restless and exploratory GoGo Penguin is continuously evolving and will be releasing a new album "A Humdrum Star" on February 9, 2018. CrossCurrents Festival will be one of the first opportunities to hear their new music live!
Lineup
Chris Illingworth – Piano
Nick Blacka – Bass
Rob Turner – Drums
---
Phronesis
Featuring a Danish bassist, an English pianist, and a Swedish drummer, Phronesis has long been at the forefront of the European club scene. However, in recent years their explosive live shows and recordings have propelled them with unrelenting momentum into the international spotlight. Formed in 2005 in London, although they're more Scandinavian than British, they have become a cornerstone of the UK jazz world.  Although their early work harks back to the rhythmic jazz trios of Chick Corea, Avishia Cohen, and Esbjörn Svensson, Phronesis has developed a unique, high energy sound, driven by complex rhythmic layers and virtuosic improvisations.
Widely acclaimed by critics and the press, they've been labeled "one of the great trios" (London Jazz News), "Simply phenomenal" (All About Jazz) and "One of the most exciting bands on the planet today!" (Jazzwise). They've performed on stages all over the world, from Morocco to Brazil and Australia to North America, and their impressive discography of albums have been nominated a heap of awards.
Over the years Phronesis have acquired an impressive reputation for the exciting quality of their live shows with an unwavering ability to excite, inspire and move people in a way that few bands are able to do. They have a groove-driven sound that is utterly accessible despite its underlying complexity which results in spell-binding roller-coaster live performances.
Lineup
Jasper Høiby – Bass
Ivo Neame – Piano
Anton Eger – Drums
---
Press Quotes
GoGo Penguin
"like an adventurous Radiohead track, or the soundtrack music to a '70s heist film."
– Matt Collar, All Music
"GoGo Penguin made a different kind of music: repetitive and accretive like dance music, richly chorded over ceaseless ostinatos, reveling in permutations."
– Jon Pareles, New York Times
"Quirky yet sophisticated, slyly clever and always looking forward. Whether exuberant or quietly reflective, they always convey a sense of positivity throughout. "
"It's a sharp blend that delights and challenges expectations while remaining ear-pleasing enough to play over brunch with your parents."
– Geno Thackara – All About Jazz 
Phronesis
"I'm a big fan…A beautiful & chaotic conversation between three amazing musicians…"
– Jamie Cullum, BBC Radio 2
"I need this…"
– Gilles Peterson, BBC 6 Music
"Look out for Phronesis – they might change your life!"
– Sean Rafferty, 'In Tune' BBC Radio 3
"…the most electrifying experience to be had in British jazz"
– The Telegraph
"The most exciting and imaginative piano trio since EST"
– Jon Newey, Jazzwise
"Phronesis creates music from the heart and soul and makes the world just that little bit better"
– All About Jazz
"…for some years now the best piano trio this side of the ocean. Nothing less!"
– Jazz Magazine (France)
"For my money, this is one of the most exciting jazz bands currently working anywhere in the world."
– The Jazz Breakfast
"This is contemporary jazz at its most thrilling, creative and airborne. Energy, intensity and interaction are in full flight."
– Music Omh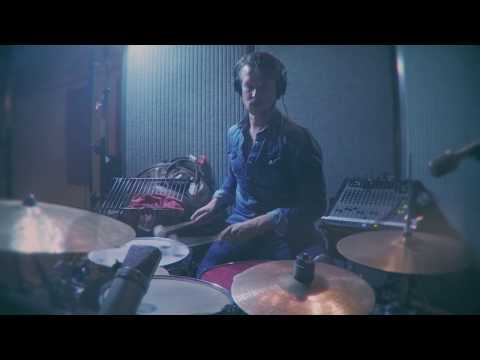 Denk aan
Mark Guiliana, Philip Glass, The Bad Plus, Esbjorn Svensson
Laatste plaat
The Behemoth, Man Made Objects
Links