Event
Friday 13 April 2018
Cory Henry & The Funk Apostles
---
Jazz Maastricht & jazzOUT! are proud to present "The lovechild of Snarky Puppy and Stevie Wonder": Cory Henry and the Funk Apostles
---
He already performed in the LIMBURGzaal with the legendary fusion collective Snarky Puppy in 2016 and on April 13th, 2018 Cory Henry is back with a new band "Cory Henry and The Funk Apostles". The multi-Grammy-winning Hammond master is not the only virtuoso on the keys, he is also a talented soul singer! With his Funk Apostles, he travels back in time to the seventies, harking back to the glory days of funk weaving in influences from legends like Stevie Wonder and George Clinton. This concert is organized by Jazz Maastricht in collaboration with jazzOUT!
---
In jazz, he is only a youngster at 30 years old. However, Cory Henry has more experience than many people who are twice his age. The singer and multi-instrumentalist from Brooklyn is perhaps best known as a keyboard player with the fusion collective Snarky Puppy (and his legendary solo on their track Lingus), with which he introduced a totally new approach to the Hammond organ. His almost supernatural skill has already earned him three Grammy Awards and guest appearances with many great artists in the jazz world and beyond, including among others, the Metropole Orchestra, Marcus Miller, Bruce Springsteen and The Roots.
In the spring of 2018, Henry with his Funk Apostles will release their debut album!  Gospel, soul, and funk from the 70s, will be brought together in a new blend of pop/jazz with chart-topping, hit potential. Sometimes reminiscent of Stevie Wonder, then again Prince. Who's  multi-instrumental wizardry no doubt inspired Henry's cover of Prince's 1999. Its no surprise expectations for this album are sky-high in the jazz world!
---
Aftershow: Antikythera
Futuristic, funky and experimental. Antikythera combines digital and natural sounds in perfect harmony. Their music is a combination of raw instinct and codified calculations.
A young, fresh band, they formed in April 2017 and have already made waves performing in the finals of Nu of Nooit and winning the Young Talent Award at the Maastricht Jazz Awards.
Antikythera will rock the night away in the DSM Theater Cafe.
Lineup
Rebecca Driesmans – voice
Grant Meyer – keys/production
André Breidlid – drums/percussion
Louise van den Heuvel – bass
Hyung jin Ee – Saxophone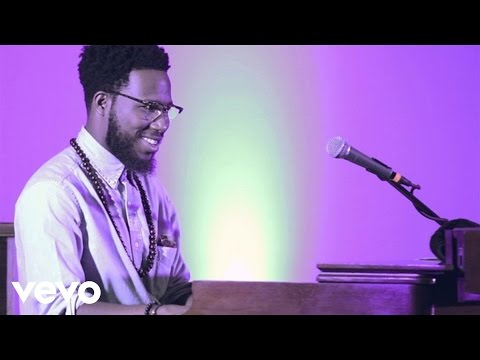 Denk aan
Stevie Wonder, Charles Bradley, James Brown
Laatste plaat
The Revival
Links